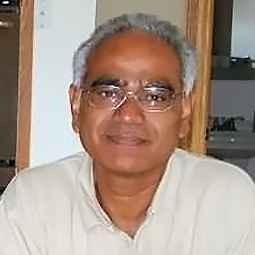 Prasanta
Basak
Address:
106 Hawthorn, Altoona, PA 16601
Office Phone:
(814) 949-5270
Prasanta
Basak
Online Courses
About
I am Associate Professor in the Mathematics and Statistics Department at Penn State Altoona. I completed my PhD in Statistics in 1986 from University of Pittsburgh under the supervision of Prof. C. R. Rao.
Research
My research interests have been in the field of finite mixture models, record statistics, reliability of systems and paired comparison methods. I have collaborated with faculty members at Penn State as well as statisticians from other universities.