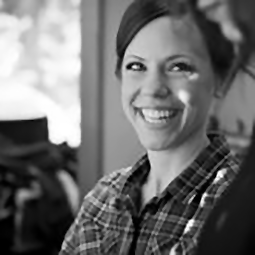 Kristen
Horn
Online Courses
About
"Control your destiny" are words Kristen Horn saw every day as she walked into her 8th grade social studies classroom.  Today, she continues to live by these words.
Kristen, a Penn State alumni herself,  is an instructor for World Campus STAT 200.  She has been teaching since 2009.  In 2007, she graduated with a B.S. in Mathematics and in 2008 a Masters in Applied Statistics.
After life in Happy Valley, Kristen moved to Corning, New York and worked as a statistical engineer and process engineer at Corning Incorporated for six years.  During her six years with Corning Incorporated, she authored two patents and lived in Japan for a year and a half where she supported the start up of a new manufacturing facility. 
In 2014, Kristen moved back to Pittsburgh to join the family business, Jerry Horn Construction, Inc., a commercial and residential construction company.  She currently manages sales, estimating, project management, and operations for the company focusing heavily on business development.
When Kristen is not working, she is either running, playing sudoku, vacationing, or reading personal development books.