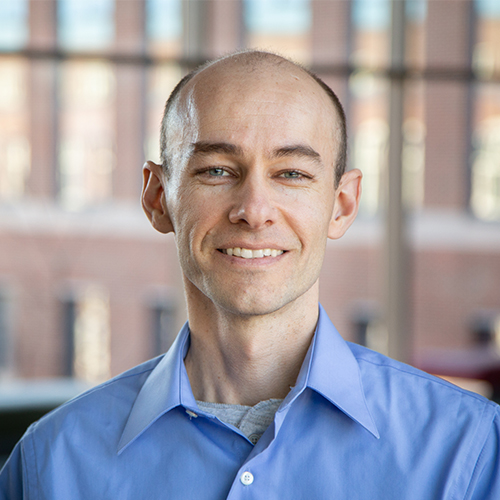 Scott
Roths
Associate Teaching Professor
Address:
330A Thomas Building
Office Phone:
(814) 865-3131
Scott
Roths
Online Courses
About
Bio
I am currently an Associate Teaching Professor in the Department of Statistics at Penn State University.
Education
Ph.D. Statistics, Pennsylvania State University, August 2011.
M.S. Statistics, Kansas State University, May 2005.
B.S. Mathematics, Kansas State University, May 2002.
Teaching
PSU 016: First-Year Seminar Science
STAT 200: Elementary Statistics
STAT 318: Elementary Probability
STAT 319: Applied Statistics in Science
STAT 414: Introduction to Probability Theory
STAT 415: Introduction to Mathematical Statistics
STAT 461: Analysis of Variance
STAT 462: Applied Regression Analysis
STAT 463: Applied Time Series Analysis
STAT 464: Applied Nonparametric Statistics
STAT 502: Analysis of Variance and Design of Experiments
STAT 505: Applied Multivariate Statistical Analysis
Publications
Tebbs, J. and Roths, S. (2008).  New large-sample confidence intervals for a linear combination of binomial proportions.  Journal of Statistical Planning and Inference, 138, 1884-1893.
Roths, S. and Tebbs, J. (2006).  Revisiting Beal's confidence intervals for the difference of two binomial proportions.  Communications in Statistics: Theory and Methods, 35, 1593-1609.