Minitab®
– Procedure
Creating a matrix of scatter plots between a set of variables is a good way to visualize the relationship between each pair of variables.
Select Graph >> Matrix plot...
 Under Matrix of plots, select the Simple plot.
In the box labeled Graph variables, specify the variables you want to include in your plot.
Select OK. A new graph window should appear containing the scatter plot matrix.
Example
Using the dataset iqsize.txt, create a matrix of scatter plots between each pair of the four variables.
Minitab dialog boxes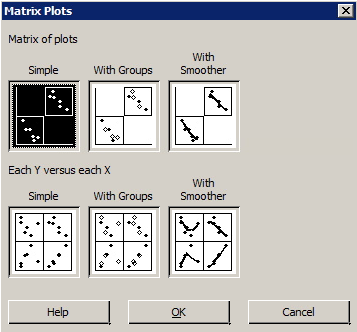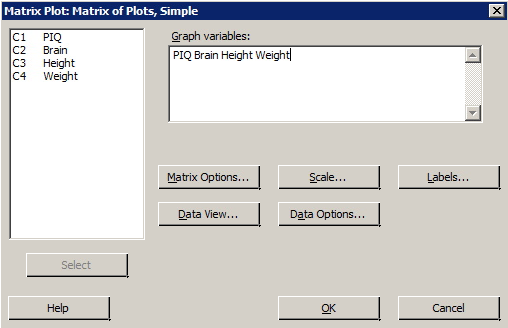 Resulting scatter plot matrix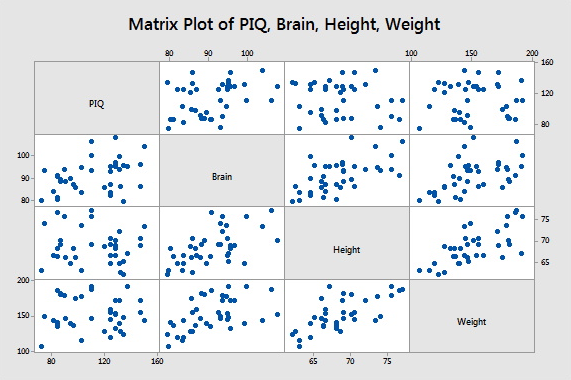 Video Review